Pretty in Pink (And Blue): Island Time, April 29
April 29, 2021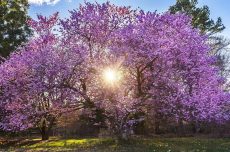 Pink is the color this week, from Monday's pink supermoon to the blooms on Polly Hill's big cherry tree to the pink radishes on Island farm stands. In all fairness to the color blue, we also welcomed a baby boy this week: Oyster columnist Alex Bullen Coutts is back on the beat (see below), newborn in hand!
Whether Vineyard skies are blue or gray this weekend, you'll find plenty to do. Read on for our picks, and remember you can always find the latest events listed on
The Complete Martha's Vineyard Calendar
.
Discover an 1873 recipe for codfish balls with Island author and fisherman Janet Messineo and Martha's Vineyard Museum chief curator Bonnie Stacy, as they share stories about cod and prepare an updated version of the recipe.
Registration for the on-demand video,
Cooking the Collection
(which will be available April 29), includes the recipe so you can cook along.
On Saturday from 10 a.m. to 11 a.m.,
celebrate Arbor Day at Polly Hill Arboretum
with a story time followed by a special trees walk with a hands-on activity. All ages are welcome. Each family will receive a free tree seedling. Pre-registration required.
Dispose of old electronic junk
with a clear conscience while helping Martha's Vineyard Community Services, Saturday from 9 a.m. to 2 p.m. at the regional high school in Oak Bluffs.
Martha's Vineyard painter Marianne Neill opens
a one-woman show in the lobby gallery
at the Martha's Vineyard Film Center in Vineyard Haven. Her specialty is gouache landscapes: fields, flowers, gardens, harbor scenes and boats.
Discover
up and coming photographers
at the Field Gallery's group show of work by students in the advanced mentorship program taught by Alison Shaw and Sue Dawson, premiering Sunday, May 2, from 11 a.m. to 4 p.m. with the artists in attendance.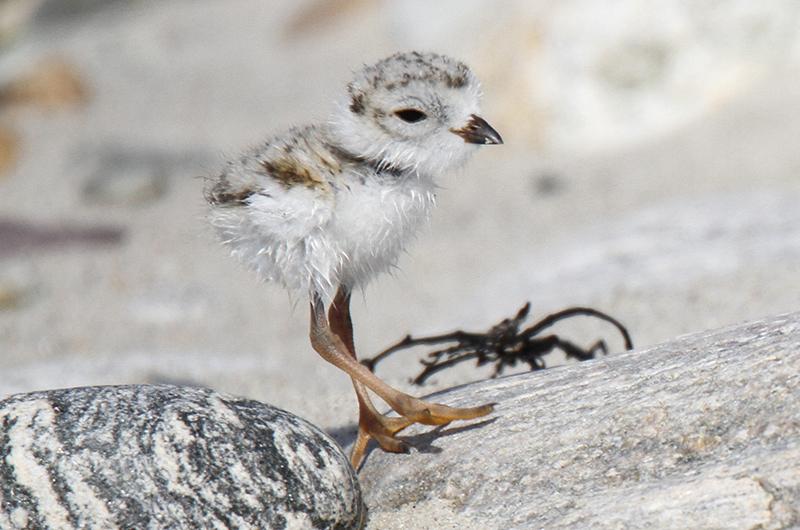 Hello!
First, many thanks for the well-wishes on the arrival of our newest little guy! I'm pleased to report that my newsletter-typing routine now involves a tiny, snoozing baby nestled into the crook of one elbow. (He doesn't seem to mind or notice the clacking of keys or constant jostling…yet.)
Though I've been mostly homebound it's been impossible not to notice the waking-up of the Island all around, from birds to blooms to a busy inbox full of new workshop announcements and community events. Read on and choose your own early-spring adventure!
Happy Thursday,
Alex
You've Got Skills
The FARM Institute
Saturdays through May 22
10:30 a.m. – noon
Slough Farm and The Farm Institute present a five-week, in person gardening series, continuing until 5/22. Garden educator and Friendship Garden founder Melinda Rabbitt DeFeo (she/her) will lead participants through the intricacies of preparing a growing space for a productive spring and summer. Folks can come for one, or sign up for all five! 
Register here
. 
(And while you're at it, be sure to pre-register for the always-popular 
Creative Mending class with Angela Sison
of Conrado
, starting May 8.)
Tuesdays in May
5:30 p.m. on Zoom
ACE MV and Santander Bank are joining forces to offer a series of Career Readiness classes over Zoom, covering topics like Goal Setting, Energy & Time Management, Hard & Soft Skills and more. Under 26? 
Register for free here
.
27 or older? Pay $10/class and 
sign up here
. 
Put in Your Two Cents

May 3 and 5
7 p.m. – 8:30 p.m. on Zoom
The Coalition to Create the MV Housing Bank (CCMVHB) is hosting two community listening sessions and wants to hear from YOU about housing.
From 
their website
: "School teachers and social workers, farmers and fisherman, nurses and nannies, truck drivers and technicians, artists and arborists, plumbers and plasterers, carpenters and curmudgeons, troublemakers and troubleshooters, those of different ages, abilities, incomes, colors, religious beliefs, and gender identities – all deserve a fighting chance at calling this place home. We've done extensive research and want to discuss our ideas with the community they will serve. You'll share and ask; we'll listen and answer. Join us — and be part of the solution."
Photos, top to bottom: Jeanna Shepard, Tim Johnson, Lanny McDowell