Go With the Flow: Island Time, April 8
April 8, 2021
It seems like a good time to go with the flow. 
Gentle flow yoga
, perhaps? Or maybe you're looking to get energized for whatever lies next — 
pilates
 for you or maybe a 
dance class
? Virtually yours, of course, courtesy of the West Tisbury Library's popular online programming. If you'd rather wander physically than gather virtually, this would be a great weekend to check out the daffodils and hellebores at 
Polly Hill Arboretum
.
Whatever you decide (and we've got a few more picks below), know that we're all in this Island spring thing together. And don't miss our newest addition to Island Time, the Oyster. Written by Alex Bullen Coutts for young adults, the young at heart and anyone wondering where to meet up with like-minded folks, the Oyster is just a short scroll down this page.
Weekly fly fishing lessons
 begin Thursday at Kismet Outfitters in Edgartown, where novices can learn and devotees can practice the fine art of casting beginning at 6 p.m.
The Grab & Go Fish Fry
 is back at the P.A. Club in Oak Bluffs, Thursday from 5 p.m. to 7 p.m. Place your order at the old bar door and follow the signs for pick-up.
Planting happy companions will get the best use from your container garden pots. An 
online workshop with Island Grown
, Wednesday at 3 p.m., demonstrates the best varieties to plant together. Sponsored by the Vineyard Haven Public Library.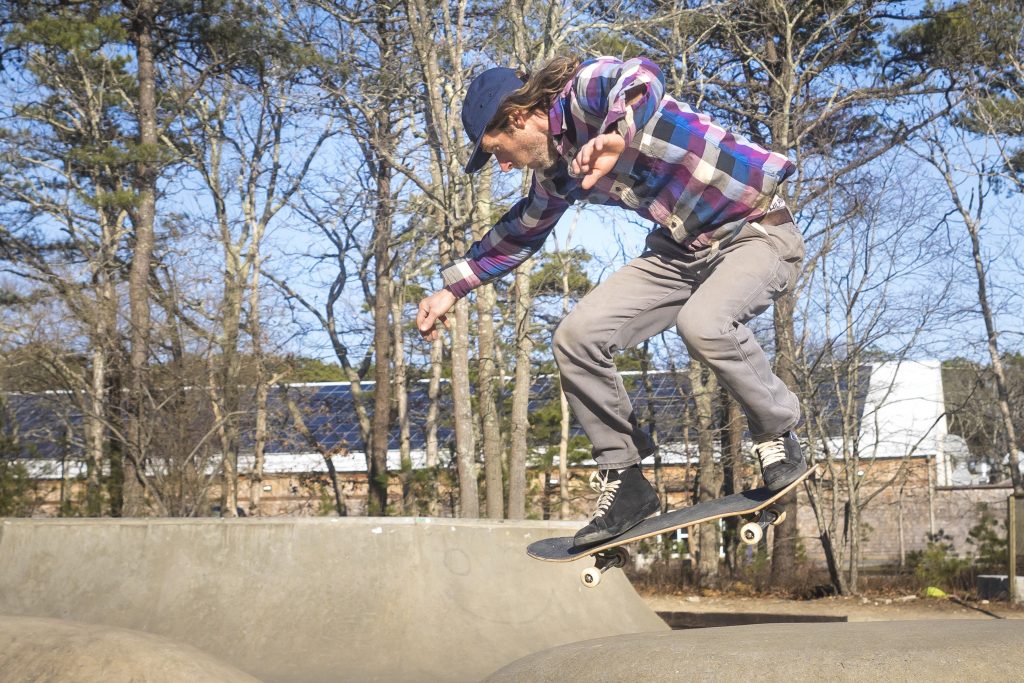 Oh, hi!
Can you feel it? Everywhere you look these days it seems new doors are opening, gears are turning and pops of color are reminding us that winter is over. We did it! This year's early-season energy feels especially sweet; I guess a year-long global pandemic will do that to a person.
Whether all this talk of beginnings has you looking for a new gig or just something to pass the time until the sun comes out again, we've got you covered.
And if you're not quite ready for any of this (because post-pandemic anxiety
 is a thing
) how about catching up on some of this year's Oscar nominated movies? I watched 
this one
 last night and I can't stop thinking about it (or the color pink).
Happy almost-weekend,
Alex
@oystermv
AROUND TOWN
Saturdays, April 10, April 24, May 8, May 22
2 p.m. on Zoom
You know honeybees are a big deal, but are you wondering what the buzz is really about? (Sorry, not sorry.) Join expert beekeeper Juli Vanderhoop for 
a four-part virtual series
 about keeping honeybees. Each discussion will include a Q&A session.
If you haven't yet, check out 
@chappaquiddickwampanoag 
on Instagram, where 
Kara Roselle
, a Black and Indigenous NYC-based creator, voices the process of unlearning and seeking justice for her tribe, the Chappaquiddick Wampanoag.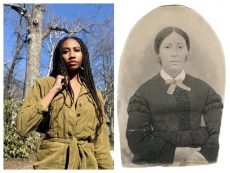 Her passion for social justice and design have led her to create a handful of graphics and resources (including helpful pronunciation guides and answers to questions like "How can non-indigenous people help your community?) which have reached the screens of millions. Now the host and founder of the 
Made by Many podcast
, Kara has created a space for conversations surrounding influences and injustices. Offline, she works to secure land reparations and recognition for her ancestors.
Get A Job!
 Gayle Gardens Landscaping Crew
Do you love nature? Can you work long hours in the high season? Gayle Gardens, a woman-owned company, is looking for enthusiastic, dependable and motivated people to join the landscaping crew for the 2021 season and beyond. Valid drivers license and some experience required. Please email 
[email protected]
with your resume and/or relevant work information.