Kids need some unstructured playtime or just a shady place to hang out? Up Island and down, you'll  find Martha's Vineyard's parks and playgrounds conveniently located to provide a break from shopping, sightseeing or strolling.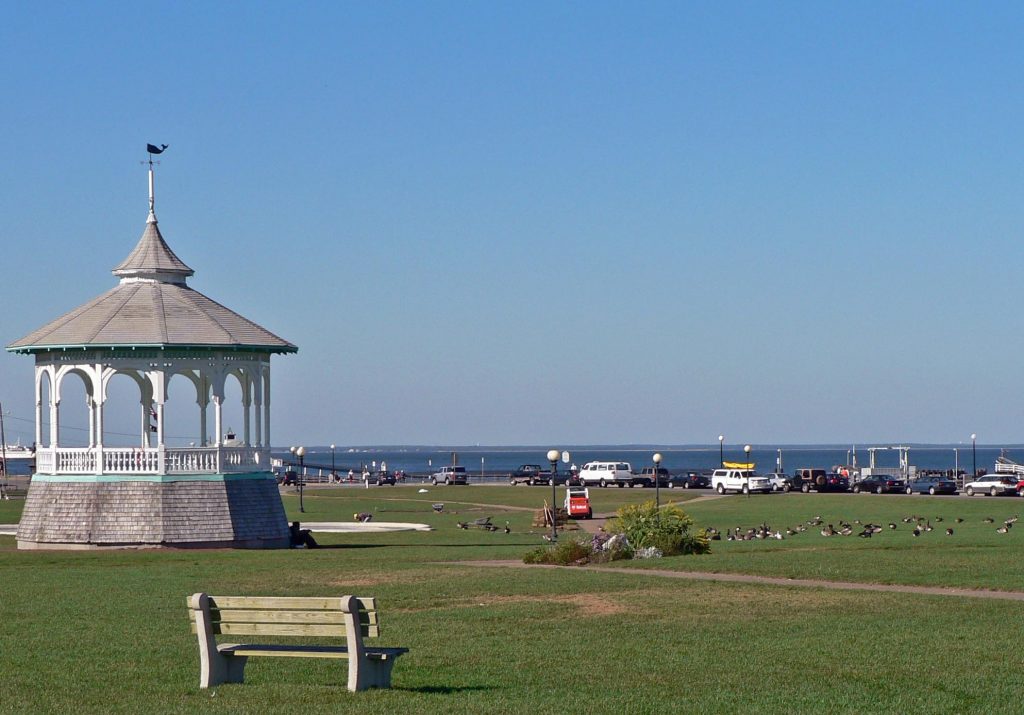 Edgartown
Parks: Take a break in the Town Green tucked just behind Main Street Great for a quick game of tag, red light/green light or an impromptu picnic
Playgrounds: At the Edgartown School on Robinson Road

Oak Bluffs
Parks: Ocean Park and Waban Park are two great green open spaces just outside of  town.  You'll find the first on your way to Oak Bluffs' town beach; the other just off Seaview Avenue at Tuckernuck on the way to Edgartown. Both are have lots of space for frisbee, kite flying, and other games.  Great for picnics too!
Playgrounds: In Niantic Park:  From slides & swings to tennis and basketball; this park that has it all. Follow Circuit Avenue to
Wamsutta which borders the Park, just a short stroll from downtown Oak Bluffs.
OB School Playground: off Tradewinds Road
Community Services: A playground for all ages, toddler to 'tween.  Off the Vineyard Haven –  Edgartown Road
Vineyard Haven
Parks: Owen Park: Swings, beach access and a gazebo plus a long luxurious lawn.  Just about three blocks beyond the the shops on Main St.
Veterans Park: Baseball/soccer field, swings and lots of space.  Behind the Vineyard Haven Post Office on Beach Road
Playgrounds:  At the Vineyard Haven School; head out of town on Spring Street, the playground is at the far side of the school.
West Tisbury
Parks: Mill Pond: duck pond and benches; next to the West Tisbury police station, State Road, WT
Playgrounds:  At the West Tisbury School, Old County Road
Behind the West Tisbury Town Hall and Grange Hall, both on State Road