MV Goes to the Dogs…and Other Pets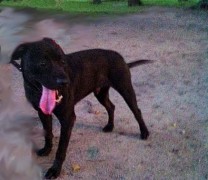 Pet friendly lodgings
Obviously, the gold standard of vacationing with your pet is to rent or stay at an accommodation that is pet friendly.  Click here  for a list of Martha's Vineyard's pet friendly hotels, inns and b&bs. If you are renting a home, you'll find that some listings include 'pet
friendly' as being one of their amenities.  If this is not the case, don't hesitate to ask. Landlords may not want to throw the doors wide open to all pets, but would be amenable to some.  Offering to pay upfront for extra cleaning and/or a refundable damage deposit can sometimes change 'no' into 'yes.'
Boarding & Pet Sitters
If you are unable to find accommodations that will welcome your pet, all is not lost. Currently there is only one boarding facility on Martha's Vineyard at Animal Health Care Associates, centrally located at the MV Airport, so book early. Dogs must be up to date on bortadella and rabies vaccines in order to be admitted for boarding.
Animal Health Care Associates, some of whom care for pets in their own homes, are yet another option. Depending on your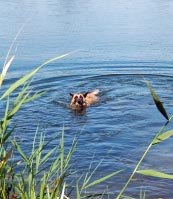 needs, your pet can be boarded for your entire stay, on days when you don't want to leave them unattended or evenings, when you can't have them overnight with you at your accommodation. Because these businesses are often run by individuals, they often offer maximum flexibility.
Dog walkers
Spending a long day at the beach?  Check in with pet sitters to see if they also offer dog-walking services. If not, they may be able to refer you on further.  We're a small Island and as such, networking is easy and effective.  Other info resources might be the local animal shelter, Animal Health Care Associates and Animal Health Care Associates.