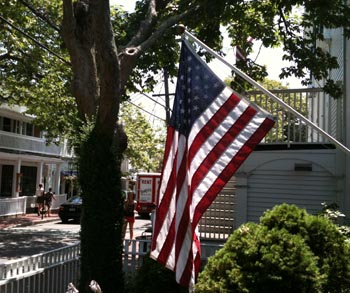 Fireworks and an annual July 4th parade make Edgartown the holiday's undisputed epicenter.  Trendy yet traditional, the town pulls out all the stops with an all American barbecue following the parade and leading up to the fire works.  After the show, stick around and celebrate with friends at Edgartown's many popular bars and restaurants. .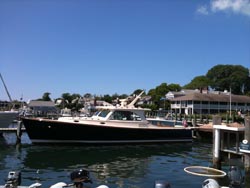 While you're in town, check out Edgartown's harbor from the vantage point of Memorial Wharf as boaters from all points gather the celebrate the Fourth.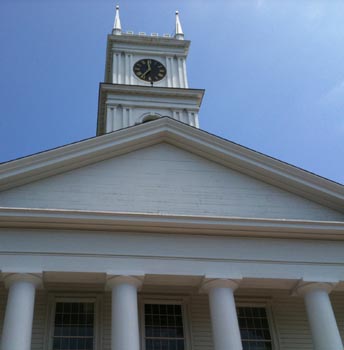 From 4-8 pm the Vineyard Trust hosts a traditional barbecue offering concession-style refreshments and live music (8-9 pm) by the Vineyard Haven Band at the Old Whaling Church.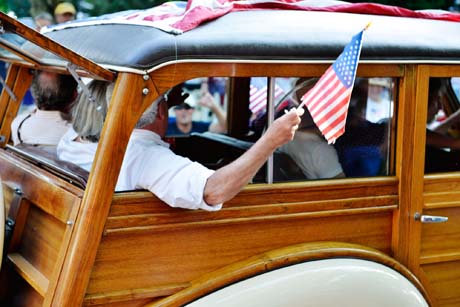 One of the most talked about and anticipated events of July 4th on the Vineyard is the Edgartown Parade. Check the Vineyard Gazette calendar listing for details.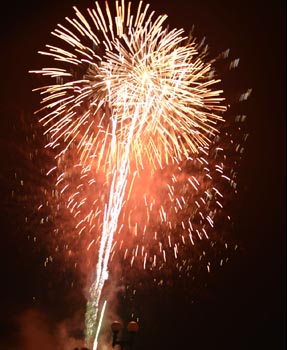 As the sun sets over the Island, the fun continues with a spectacular firework show over Edgartown's harbor.
Happy July 4th!