7 Steps to Putting Your Garden to Bed on Martha's Vineyard: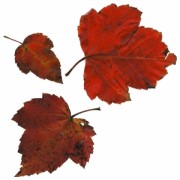 The beautiful autumn weather on Martha's Vineyard makes buttoning up your garden a real pleasure.
Chuck Wiley of Vineyard Gardens shares his expertise offering these simple tips for helping your garden winter through successfully.

1. Fall is the time to feed
Feed lawns in September to help them recover from any insect diseases
drought or damage from overuse or construction.
2. Seed your lawn now
Fall is by far the best time to seed new or over-seed old tired lawns up
through October.
3. Continue to mow lawns as long as they're growing
Most importantly don't let them go into winter overly long which can lead to them matting down which could kill the grass. One late mow is better than nothing.

4.  Fertilize trees and shrubs after they go dormant
The roots continue to take up and store nutrients for next year.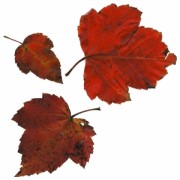 5.  Cut back perennials and remove annuals after a hard frost

6. Clean up weeds and mulch beds to get a jump
on the next year.
Clean up weeds and mulch beds to get a jump on the next year. This works very well on perennial beds if you're not going to add plants next year as you can lightly mulch them after you cut them back. The perennials will come up through the mulch but weeds from seeds will not.
7. Plant bulbs for next spring.
Deer don't eat daffodils, snowdrops,  species tulips, fritillaries and many others. Bulbs will grow in heavy shade under deciduous trees completing their life cycle before the trees leaf out.
Thanks to Chuck Wiley from Vineyard Gardens for contributing this article