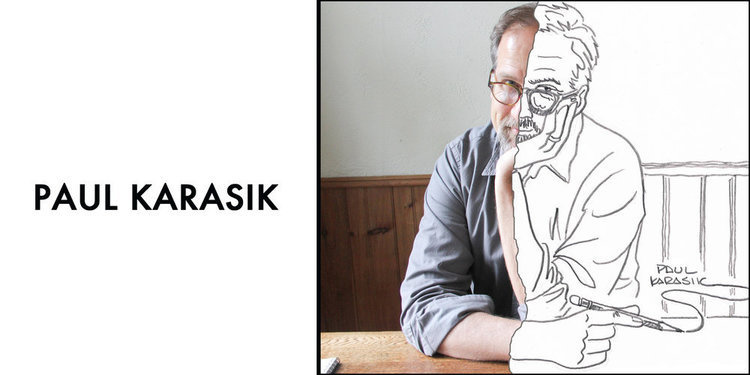 Tuesdays in the Newsroom: Being Paul Karasik
Date(s)
Tue 01/22/2019
5:30 pm
Location
Vineyard Gazette
Contact: Vineyard Gazette
Address: 34 South Summer St
Phone: 508-627-4311
Email:
Website: http://vineyardgazette.com
Admission fee:
Relevant Link:
Sponsors: Vineyard Gazette
Benefit for:
Paul Karasik, whose cartoons appear regularly in The New Yorker, Martha's Vineyard Magazine and the Vineyard Gazette,  will speak about his process and inspiration at this month's Tuesdays in the Newsroom.
His latest work, "How To Read Nancy"  which was co-written with Mark Newgarden, is a deconstruction of a single 'Nancy' comic strip to reveal the hidden language of comics. It was the recipient of an Eisner Award for "Best Comics-Related Book".
Vineyard Gazette publishes his graphic reports, which illuminate hidden corners of the Island using a comic-strip format. His humorous takes on the Vineyard are featured in "One Last Thing" at the back of every issue of Martha's Vineyard Magazine. Mr. Karasik who is an educator as well as a cartoonist,  teaches at the Rhode Island School of Design. He lectures and leads workshops nationally about making and understanding comic strips.
Free for Vineyard Gazette subscribers; $10 all others.