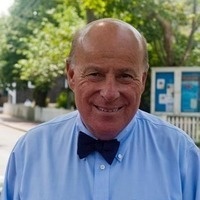 2018
Tue 11/13/2018
5:30 pm
Location
Vineyard Gazette
Contact: Vineyard Gazette
Address: 34 South Summer St
Phone: 508-627-4311
Email:
Website: http://vineyardgazette.com
Admission fee: Free to subscribers; all others $10
Relevant Link:
Sponsors: Vineyard Gazette
Benefit for:
Tuesdays in the Newsroom sets its sights on the Superior Court for Dukes County, the trial court of general jurisdiction for civil and criminal matters, all housed in brick courthouse on Main Street in Edgartown. Over the last four decades, the operation of the court has been overseen by Clerk of Courts Joseph E. Sollitto, who empanels juries, hears parking ticket appeals and supervises dockets for the hundreds of cases filed each year in Dukes County.  Prior to his January retirement from a job he has been elected to seven times, Joe will be at the offices of the Vineyard Gazette to speak about what really goes on behind the scenes at the courthouse. Admission includes refreshments. Space is limited, so advance registration is required.