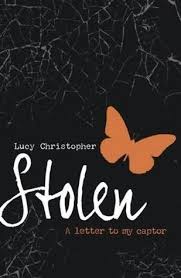 2016
Mon 06/06/2016
7:00 pm - 8:00 pm
Location
West Tisbury Public Library
Contact: Amy Hoff
Address: 1042 State Road
Phone: 508-693-3366
Email: [email protected]
Website: http://www.westtisburylibrary.org
Admission fee: Free
Relevant Link:
Sponsors: West Tisbury Library
Benefit for:
Monday, June 6th, at 6:30 pm, the West Tisbury Library will host its monthly YA book club for adults, "Young at Heart."  This month's selection is Stolen by Lucy Christopher.Told in a letter to her captor by 16-year old Gemma, Stolen explores the influence that an intense and emotionally traumatic experience can have on the inner development of a young woman. "It happened like this. I was stolen from an airport. Taken from everything I knew, everything I was used to. Taken to sand and heat, dirt and danger. And he expected me to love him. This is my story. A letter from nowhere." Please call or visit the library to reserve your copy of this book. This club will be hosted by WT Librarian and YA enthusiast, Andrea! Light refreshments will be served. This event is free and open to the public.