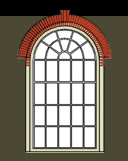 2017
Thu 11/02/2017
3:45 pm - 4:45 pm
Location
Edgartown Library
Contact: Edgartown Library
Address: 26 West Tisbury Road
Phone: 508-627-4221
Email:
Website: http://www.edgartownlibrary.org
Admission fee: Free
Relevant Link:
Sponsors: Edgartown Library
Benefit for:
Yoga for Kids
New Session Begins Thursday, Oct. 19 – 26, 2, 9
Meeting from 3:45 to 4:45 p.m.
For Ages 9 to 14
Emily Histen of the Martha's Vineyard Charter School faculty — a certified children's yoga instructor and the owner of One Love Yoga — will lead a second session of a popular new program here at the library, beginning on Oct. 19. Thursday afternoons for an hour beginning at 3:45 p.m., she'll lead a series of free yoga classes for kids 9 to 14 years old. Pre-registration is required to participate — stop by the main desk or call us at 508-627-4221 for more details. Dress comfortably; we will provide the mats.