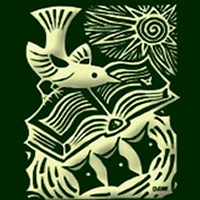 2015
Sun 05/31/2015
4:00 pm - 5:30 pm
Location
West Tisbury Library
Contact: Amy Hoff
Address: 1042 State Road
Phone: 508-693-3366
Email: [email protected]
Website: http://www.westtisburylibrary.org
Admission fee: Feserve free seat 508-693-3366
Relevant Link: www.westtisburylibrary.org
Sponsors: West Tisbury Library
Benefit for:
On Sunday, May 31 @ 4pm the West Tisbury Library's annual "Remembering the Rosenthals" concert will showcase collaborative pianist Diane Katzenberg Braun and award winning past and present musicians of the New England Conservatory in Boston. Braun, in collaboration with violinist Daniel Koo, cellist Rainer Crosett, and clarinetist Amy Advocat will present "Musical Borrowings." This performance will include pieces by Beethoven, Handel-Halvorsen, Bruch, Ravel, Bartok, and Piazzolla. The "Remembering the Rosenthals" concert series is made possible by the generous support of Sara Rosenthal MD and Julie Prazich MD. Tickets are free and available to the public but they must be reserved in advance due to space limitations. Call 693-3366 or stop by the library desk to reserve your tickets.
Diane Katzenberg Braun is a graduate of Oberlin College where she majored in Sociology after one year in the Oberlin Conservatory. After 25 years of teaching piano privately in Lincoln, MA and later at The Groton School and Indian Hill Arts, Ms. Braun earned her master's degree with honors in 2001 in Collaborative Piano at New England Conservatory. For many years she assisted mezzo soprano D'Anna Fortunato in her studio as a vocal coach and accompanist. Currently an instrumental staff accompanist at New England Conservatory, she collaborates with some of the finest young musicians in the music world today and is at home with repertoire ranging from brass to winds to strings. Ms. Braun also enjoys performing new works of Boston area composers.
In the fall of 2013 Diane Katzenberg Braun founded Music Street, an organization that brings high level classical music performances to institutions or people in need as well as to musical lovers in general. In its "pianos to shelters" initiative Music Street finds quality pianos to donate to institutions for their performances by outstanding alumni and current students of the New England Conservatory. During the 2014-15 concert season Ms. Braun presented numerous themed salon concerts around Boston with soprano Bethany Worrell. In March 2014 the pair brought a Vocal Residency to the Martha's Vineyard Regional High School.In March 2015 they premiered a new song cycle by composer Thomas Oboe Lee at Boston College. In April 2015 Ms. Braun collaborated with cellist Yo-Yo Ma and baritone Jack Hornor in a program of Russian music.