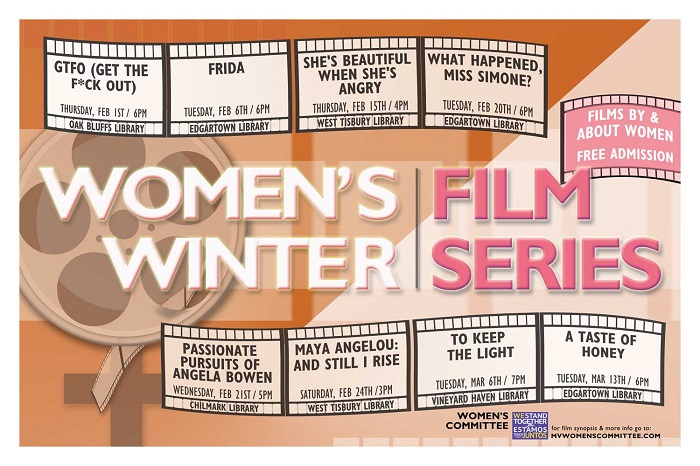 Women's Winter Film Series
Date(s)
Thu 02/15/2018
4:00 pm - 5:00 pm
Location
West Tisbury Library
Contact: West Tisbury Library
Address: 1042 State Road
Phone: 508-693-3366
Email: [email protected]
Website: http://www.westtisburylibrary.org
Admission fee: Free
Relevant Link:
Sponsors: West Tisbury Library
Benefit for:
Organized by the WST/ETJ Women's Committee. The featured film is a vibrant documentary about the exhilarating, passionate, contentious early years (1966–1971) of the modern women's movement. Refreshments served.