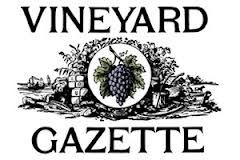 2018
Wed 07/11/2018
5:30 pm
Location
Old Whaling Church
Contact: Vineyard Gazette
Address: 89 Main Street
Phone: 508-627-4311
Email:
Website: http://vineyardgazette.com
Admission fee: Yes
Relevant Link:
Sponsors: Vineyard Gazette
Benefit for:
The Vineyard Gazette  presents Chairman of the Board of the New York Times Arthur O. Sulzberger Jr. in conversation with journalist Michele Norris, a radio journalist and former host of the NPR show All Things Considered whose NPR series on race relations, The Race Card Project, won a Peabody Award in 2014.
Mr. Sulzberger served as publisher of The New York Times from 1992 until 2017, arguably the most tumultuous period in its history. During this time he transformed the Gray Lady into an international digital-first news organization as the business of media underwent fundamental changes. In the course of his tenure, The Times won 60 Pulitzer Prizes.
Following the election of President Donald Trump, Mr. Sulzberger invoked the words of his great grandfather, Adolph Ochs, who had called on his staff to report the news without fear or favor.
The event is free to subscribers of the Vineyard Gazette. Non-subscribers pay $30 and students with id.