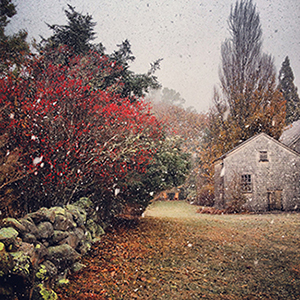 2017
Sat 11/11/2017
10:00 am - 11:15 am
Location
Polly Hill Arboretum
Contact: Polly Hill Arboretum
Address: 795 State Rd
Phone:
Email:
Website: http://www.pollyhillarboretum.org
Admission fee: $5/ free for members
Relevant Link:
Sponsors: Polly Hill Arboretum
Benefit for:
Join Polly Hill Arboretum staff for a look at plants of interest in the winter landscape. Every season of the year the Arboretum offers something of beauty and interest to visitors. Meet at the Visitor Center and dress for the weather.