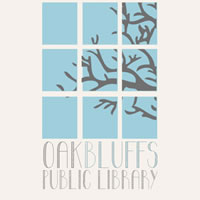 Winter Scavenger Hunts
Date(s)
Tue 12/27/2016
10:00 am - 7:45 pm
Location
Oak Bluffs Public Library
Contact: Sonja
Address: 56 R School Street
Phone: 508-693-9433
Email: [email protected]
Website: http://www.oakbluffslibrary.org
Admission fee: Free
Relevant Link:
Sponsors: Oak Bluffs Public Library
Benefit for:
Enjoy this no-school activity for all ages. We have prizes for everyone who completes our challenge. Two hunts — one for readers and one for pre-readers.