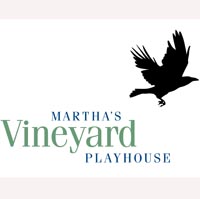 2017
Fri 08/04/2017 - Sat 09/02/2017
7:30 pm
Location
Martha's Vineyard Playhouse
Contact: Martha's Vineyard Playhouse
Address: 24 Church Street
Phone: 508-696-6300
Email:
Website: http://www.mvplayhouse.org
Admission fee: Yes
Relevant Link:
Sponsors: Martha's Vineyard Playhouse
Benefit for:
World Premiere: Who You See Here; a new comedy By Matt Hoverman. Opening night Thursday, August 10
Directed by Jeanie Hackett
An uptight therapist and her recovering alcoholic husband find their lives upturned and their love tested when charismatic but disturbed movie star Tom Speck staggers into their small town's AA meeting. Add a beautiful psychiatric patient with a stalking problem, and you've got WHO YOU SEE HERE – a farcical comedy by Emmy Award winner Matt Hoverman about anonymity, celebrity, and making the perfect salad.
All performances begin at 7:30 pm. Theater is dark Sundays and Mondays.
Summer Professional Mainstage:
$50 Adults
$40 Seniors (65+)
$30 Juniors (<30)
$30 All Previews
$50 Opening Nights
Monday Night Specials
$30 all tickets
For information on our various discount programs, please click here.
For further information, please contact us at [email protected]
508-696-6300