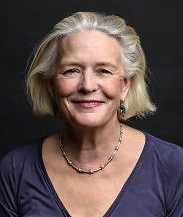 What's So Funny?: A Lighthearted Look at Why We Laugh
Date(s)
Sat 08/12/2017
6:00 pm - 7:00 pm
Location
West Tisbury Library
Contact: West Tisbury Library
Address: 1042 State Road
Phone: 508-693-3366
Email: [email protected]
Website: http://www.westtisburylibrary.org
Admission fee: Free
Relevant Link:
Sponsors: West Tisbury Library
Benefit for:
Author Jenny Allen will talk about what makes us laugh and why. She'll also read aloud from her new book, Would Everybody Please Stop? Bring your questions, comments, and any quotes from your favorite humor writers.
Jenny is a writer and performer. Her articles and essays have appeared for years in many publications, including The New York Times, the New Yorker, MORE, and Good Housekeeping. Her solo show, "I Got Sick Then I Got Better" has been seen in theaters across the country. She is a regular character in Brooke and Lynne Adams' web series "All Downhill From Here". Jenny is literary manager at the Martha's Vineyard Playhouse.