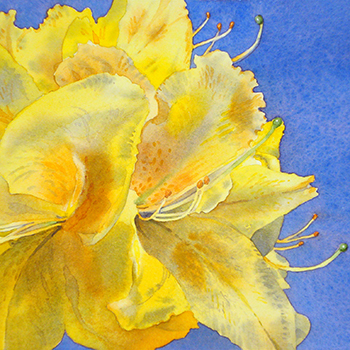 2017
Tue 08/15/2017
3:00 pm - 5:00 pm
Location
Polly Hill Arboretum
Contact: Polly Hill Arboretum
Address: 809 State Road
Phone: 508-693-9426
Email: [email protected]
Website: http://www.pollyhillarboretum.org
Admission fee: $45 Regular. $35 for PHA members. Get $10 off each class if you sign up for 3 or more in advance.
Relevant Link:
Sponsors: Polly Hill Arboretum
Benefit for:
Join artist Lynn Hoeft for a series of watercolor classes focusing on the flowers of the Arboretum. Lynn says, "We'll paint the flowers of summer, focusing on whatever plants or trees are in full bloom at that moment. Weather permitting, we'll paint 'en plein air' to capture nature's detail in brilliant color. In case of rain, we'll meet in the new Education Center, painting from a variety of cut flowers and branches." No previous watercolor experience is required. Participants will need to provide their own supplies; A materials list is available. Pre-registration required. Please call 508-693-9426 to sign up.