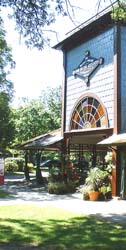 Volunteer Fair!
Date(s)
Sun 08/06/2017
10:00 am - 1:00 pm
Location
Tent
Contact: Martha's Vineyard Camp Meeting Association
Address: 80 Trinity Park
Phone: 508-693-0525
Email: [email protected]
Website: http://www.mvcma.org/
Admission fee:
Relevant Link:
Sponsors: MVCMA
Benefit for:
Our volunteers are the life blood of MVCMA! Visit the fair to discover all the ways you can participate in our extensive weekly programs and special events!