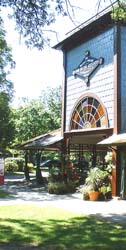 2017
Wed 06/28/2017
8:00 am - 9:15 am
Location
Tabernacle Tent
Contact: MVCMA
Address: 80 Trinity Park
Phone:
Email:
Website: http://www.mvcma.org/
Admission fee:
Relevant Link:
Sponsors: MVCMA
Benefit for:
Join us for Vinyasa Yoga, under the oak trees or in the tent by the Tabernacle.
Vinyasa is a specific sequence of breath synchronized movements used to transition between sustained postures. Bring your own yoga mat and your desire to relax. Suggested donation is $10/class. Season passes for $135 for (15) sessions are available.