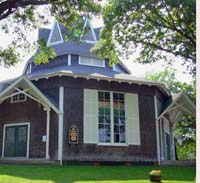 2017
Sun 08/13/2017
1:30 pm
Location
Union Chapel
Contact: Kharma Finley-Wallace
Address: 55 Narragansett Avenue
Phone: 202-415-6264
Email: [email protected]
Website: http://www.unionchapelmv.org
Admission fee: Free
Relevant Link: https://www.facebook.com/UnionChapelMV/
Sponsors: Union Chapel MV
Benefit for:
Ambassador Andrew Young leads a Clark University panel discussion featuring Secretary Alexis Herman, Ronald A. Johnson, PhD., and Dr. Khalil Gibran Muhammad.
There will be a special recognition for guest and baseball Hall of Fame icon, Hank Aaron
Amb. Young will be signing his latest book after the forum.