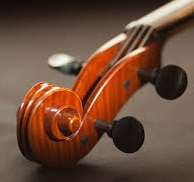 2017
Sun 10/15/2017
3:30 pm - 4:30 pm
Location
West Tisbury Library
Contact: West Tisbury Library
Address: 1042 State Road
Phone: 508-693-3366
Email: [email protected]
Website: http://www.westtisburylibrary.org
Admission fee: Free
Relevant Link:
Sponsors: West Tisbury Library
Benefit for:
Members of Quartet San Francisco, Jeremy Cohen and Andres Vera, will be performing a variety of duets for violin and cello from three different centuries- Bach, Beethoven, Cohen, and more. This event is presented by the Martha's Vineyard Chamber Music Society, and is funded through grants provided by MVYouth, and The Peter and Elizabeth C. Tower Foundation. This event is free and open to the public.