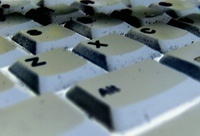 2018
Wed 01/10/2018
11:00 am - 1:00 pm
Location
West Tisbury Library
Contact: West Tisbury Library
Address: 1042 State Road
Phone: 508-693-3366
Email: [email protected]
Website: http://www.westtisburylibrary.org
Admission fee: Free
Relevant Link:
Sponsors: West Tisbury Library
Benefit for:
On Wednesdays from 11am-1pm, our I.T./Reference Librarian will be on hand to help with tech questions. Please bring your laptop, phone and/or tablet that you need help with. Appointments preferred.