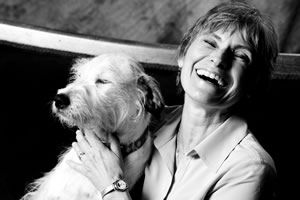 2017
Thu 08/10/2017
6:00 pm - 7:00 pm
Location
Oak Bluffs Public Library
Contact: Angela Scionti
Address: 56r School Street
Phone: 508-693-9433
Email: [email protected]
Website: http://www.oakbluffslibrary.org
Admission fee: Free
Relevant Link:
Sponsors: Oak Bluffs Public Library
Benefit for:
Martha's Vineyard very own! Susan Wilson is the author of nine novels, all which have received great recognition – including One Good Dog, which was on the New York Times bestseller list and The Dog Who Danced which received the Maxwell Medal for Fiction from the Dog Writer's Association of America in 2012.
Wilson is almost done with her latest novel – bringing back old friends, and a beloved pit bull, Chance. A title has yet to be released for this unfinished book. We are very excited to hear about Wilson's artistry and invite you to see her speak.