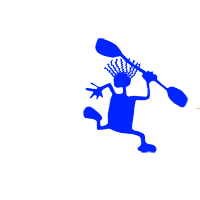 2017
Sat 09/02/2017
6:00 pm - 8:45 pm
Location
Lake Tashmoo
Contact: Chick
Address: location subject to change-please call-
Phone: 508-693-9727
Email: [email protected]
Website: http://www.islandspiritkayak.com
Admission fee: $75
Relevant Link:
Sponsors: Island Spirit Kayak
Benefit for:
Why just watch the sunset? Let experience it, together. These romantic and fabulous tours depart an hour before sunset. Suitable for individuals, couples or families. We paddle out in the calm, colorful waters of dusk, enjoying the wildlife and beauty of the watery coast. We land for a beach picnic as the sunsets and the moon rises! We use the light of the moon or our glow-sticks to explore the pond on our return trip, listening and watching for nocturnal animals. Get ready for a great time!
Map Unavailable