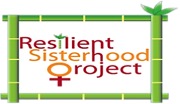 2017
Sat 08/05/2017
12:00 pm - 2:30 pm
Location
Lola's Restauraunt
Contact: Lilly Marcelin
Address: 15 Island Inn Rd
Phone: 617-590-4003
Email: [email protected]
Website: http://www.rsphealth.org
Admission fee: Yes
Relevant Link:
Sponsors:
Benefit for: Resilient Sisterhood Project
The Resilient Sisterhood Project (RSP), whose mission is to inform and empower women of African descent regarding diseases of the reproductive system, will celebrate its 5th anniversary with a luncheon fundraiser at Lola's Restaurant in Oak Bluffs on Saturday, August 5th, from 12 to 2:30 pm.
RSP will also honor the legacy of the late Gwen Ifill, co-anchor and co-managing editor of PBS "NewsHour," who reported frequently on racialized inequities and disparities throughout her acclaimed career. Charlayne Hunter-Gault, former foreign correspondent for National Public Radio and PBS and Ms. Ifill's esteemed colleague and close friend, will be the keynote speaker. Yvonne Gomez–Carrion, MD, OB-GYN at Boston Beth Israel Deaconess Medical Center, will emcee.
To purchase tickets to the luncheon at Lola's Restaurant on Saturday, August 5th, go to www.RSP2017.brownpapertickets.com. For more information, visit www.rsphealth.org or email [email protected].