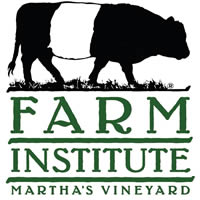 2017
Sat 05/06/2017
9:30 am - 11:00 am
Location
The FARM Institute
Contact: Lindsay Brown
Address: 14 Aero Ave
Phone: 508-627-7007 x1101
Email: [email protected]
Website: http://www.thetrustees.org/tfi
Admission fee: $9/member child; $15/non-member child
Relevant Link: www.thetrustees.org/tfi
Sponsors: The FARM Institute
Benefit for:
Spring on The FARM is full of life! New lambs, new calves, and plenty to plant! Join us for a morning of discovery on the FARM. Wee Farmers must be accompanied by a parent or caregiver, for ages 2-5.
Space is limited, pre-registration encouraged