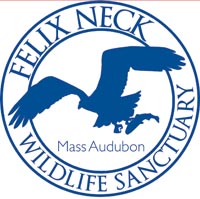 2015
Sat 06/06/2015
2:00 pm - 4:00 pm
Location
Felix Neck Wildlife Sanctuary
Contact: Felix Neck Wildlife Sanctuary
Address: 100 Felix Neck Drive
Phone: 508.627.4850
Email: [email protected]
Website: http://www.massaudubon.org/felixneck
Admission fee: Members: $30; Nonmember: $35
Relevant Link: http://www.massaudubon.org/felixneck
Sponsors: Felix Neck Wildlife Sanctuary
Benefit for: Felix Neck Wildlife Sanctuary
The simple hand spindle is found from ancient times around the world, and still provides craftspeople with the ability to control the making of twisted fiber from thread to rope. Learn to make yarn from sheep's wool and twine from plant fibers. Try your hand at the hand spindle and learn about island wool with Rebecca Gilbert of Native Earth Teaching Farm.
Members: $30; Nonmember: $35
Registration required.