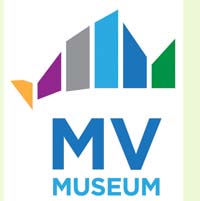 2017
Fri 12/01/2017
5:00 pm - 7:00 pm
Contact: Madison Ibsen
Address:
Phone: 508.627.4441 x119
Email: [email protected]
Website: http://www.mvmuseum.org
Admission fee: $50 per person
Relevant Link: http://mvmuseum.enterprise.localist.com/event/special_event_whats_it_worth#.WcvEsLKGPIU
Sponsors: MV Museum
Benefit for:
Family heirlooms and yard-sale treasures take the stage at this fun-filled evening of antiquarian show and tell. Join friends of the Museum for an open house, as appraisers from Skinner, Inc. identify, comment, and place a value on objects brought by the audience. Wine and hors d'oeuvres will be provided, and each guest is invited to bring one item for appraisal. Please omit coins, stamps, jewelry, and musical instruments. Reservations required. Call Madison, 508-627-4441 x119 or e-mail [email protected].
Map Unavailable