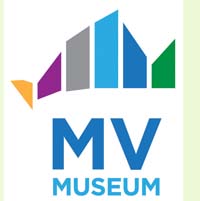 2017
Wed 11/01/2017
6:30 pm - 8:30 pm
Location
Morgan Learning Center
Contact: Madison Ibsen
Address: 110 Main Street
Phone: 508-627-4441 x119
Email: [email protected]
Website: http://www.mvmuseum.org
Admission fee: $25 for non-Members, $20 for members
Relevant Link: http://mvmuseum.enterprise.localist.com/event/special_event_tisbury_art_bar#.WdeUZVtSzIU
Sponsors:
Benefit for:
Help usher in Fall with creativity! Get your friends, bring your favorite beer or wine (we'll provide you with all the painting supplies), and create a Vineyard painting. This month, Island artist Brandon Newton will teach the class. Sip and socialize while you learn to paint like a pro. Reservations required. Call Madison, 508-627-4441 x119 or e-mail [email protected].