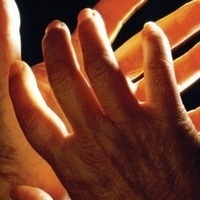 2018
Wed 01/17/2018
4:00 pm - 5:00 pm
Location
West Tisbury Library
Contact: West Tisbury Library
Address: 1042 State Road
Phone: 508-693-3366
Email: [email protected]
Website: http://www.westtisburylibrary.org
Admission fee: Free
Relevant Link:
Sponsors: West Tisbury Library
Benefit for:
Join us at the West Tisbury Library on four Wednesdays in January for "Sign Language Learning and Practice Circle" with Lynn Thorp. This weekly program meets at 4pm in the library's large conference room and features episodes of Lynn's MVTV series, MV Signs Then and Now. This series provides a means for learning, practicing, and experiencing Pidgin Signed English (PSE) as a second language on Martha's Vineyard. Each episode is a half hour, and will be followed by practice and/or discussion. These meetings are free and open to children and adults.
The vision of the MVTV series is to provide residents of Martha's Vineyard some historical background on Martha's Vineyard's deaf community which existed from the mid 1600s to the mid 1900s, as well as the opportunity to learn the language. The series is produced and edited by Lynn Thorp.
Program dates: 1/3, 1/10, 1/17, 1/24