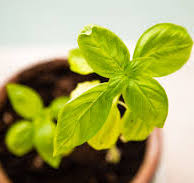 Seedling Swap!
Date(s)
Sat 05/06/2017
1:00 pm - 3:00 pm
Location
West Tisbury Library
Contact: West Tisbury Library
Address: 1042 State Road
Phone: 508-693-3366
Email: [email protected]
Website: http://www.westtisburylibrary.org
Admission fee: Free
Relevant Link:
Sponsors: West Tisbury Library
Benefit for:
Bring heirloom vegetable, flower and fruit seedlings or cuttings to swap and share. The seed library collection will be available to check seeds out for the season.
Help us grow and develop locally adapted varieties for our seed cabinet, and share in the joy of producing locally grown food!
Map Unavailable