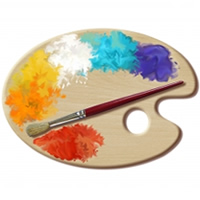 2017
Fri 12/01/2017 - Sun 12/03/2017
12:00 pm - 5:00 pm
Location
Sargent Gallery
Contact: Sargent Gallery
Address: 832 State Road
Phone:
Email:
Website: http://www.sargentgallery.org
Admission fee:
Relevant Link:
Sponsors: Sargent Gallery
Benefit for:
Sargent Gallery Open House & Benefit 12-5 Friday, Saturday and Sunday. Wine & cheese and hot cider – spiced and spiked cider will be served.
The Open House is a benefit for The Fund for Wild Nature, an environmental organization that grants funds to individuals and nonprofits to promote wildlife protection and recovery. The Fund would like to get involved with projects on MV, so if you have a project, consider applying to The Fund for Wild Nature for a grant.  More info is available at Sargent Gallery – or call 508-645-2776.
Sargent Gallery specializes in contemporary art, and is dedicated to promoting environmental stewardship by featuring nonprofits, and by curating themed shows that relate to their important work. The aim is to inspire action – through donations, membership and the purchase of Art.
Artworks by all Sargent Galleryartists will be shown, with a featured exhibit of watercolors by John Nickerson Athearn and Paul Lazes.