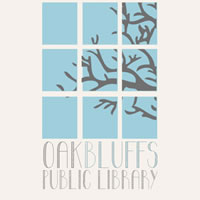 2017
Tue 06/27/2017
2:00 pm - 3:00 pm
Location
Oak Bluffs Public Library
Contact: Nate Luce
Address: 56 R School St
Phone: 508-693-9433
Email: [email protected]
Website: oakbluffslibrary.org
Admission fee: none
Relevant Link:
Sponsors:
Benefit for:
Ross Gresham reads from his Vineyard-inspired mystery novel.
Every summer, the vacation island of Nausset hires a temporary cop for the rush of tourists. This time they drew a wild card. Jim Hawkins, the "Parking Warden," stumbles upon the bizarre Viking suicide of a local property developer.
The incident makes no ripple in the summer insanity of Nausset, the most fashionable beach property in the world. Fading aristocrats sit up all night at the windows of their wooden castles, while endless, drunken tourists stream by below. The ferries run day and night. Land prices creep higher–like the thermometer–and always the drinks are served by blank-faced foreigners counting the days on their work permits.
One of these workers has disappeared. The local police know how the island works. They know who matters and who doesn't, and let it all pass with a wink and a free ice cream. But not Jim Hawkins. Hawkins may be the worst cop ever to put on a uniform, and he may not care about drunks or land deals, but after his tour in the Army, he is done letting people be hurt. There's a dead man on fire, a local beauty dead from what seems to be a vicious shark attack, and a Ukrainian girl who has come to the island to find her wild sister.
White Shark is a darkly-funny thriller set in a corrupt vacation world where sometimes the only way to cut through the B.S. is to leave a ton of D.S. on the floor.