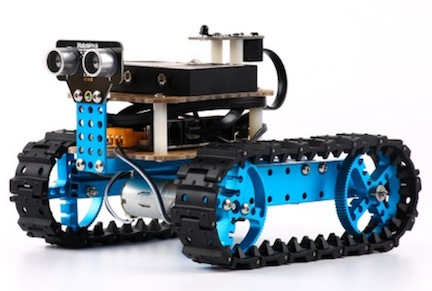 2017
Mon 08/07/2017 - Fri 08/11/2017
12:00 pm - 5:00 pm
Location
West Tisbury School
Contact: Derek Fairchild-Coppoletti
Address: 401 Old County Rd
Phone:
Email: [email protected]
Website: http://www.chaoticcoders.org
Admission fee: Yes
Relevant Link:
Sponsors:
Benefit for: West Tisbury School
Build your own robot, and program it to respond to inputs from sensors and remote control. Learn about electronics, robotics, and fundamentals of computer science using Arduino, Scratch and C Programming.
Discounts available for students enrolled in Island schools. Benefits West Tisbury School/STEAM education.
Week-long Robotics Camp runs Aug. 7 to 11, 12-5pm for ages 11 to 18.