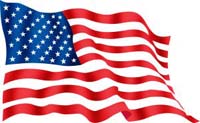 2017
Thu 08/10/2017
3:00 pm - 4:30 pm
Location
The Strand Theatre
Contact: Brent Swinton
Address: 11 Oak Bluffs Avenue
Phone: 703-618-4727
Email: [email protected]
Website: http://www.advancementproject.org
Admission fee: Free
Relevant Link:
Sponsors: Advancement Project
Benefit for:
From Resistance to Power: Reclaiming Democracy in the Trump Era
Discussion Leaders:
Judith Browne Dianis, Executive Director, Advancement Project National Office
Nakkita Oliver, Activist and Seattle Mayoral Candidate
Desmond Meade, Florida Rights Restoration Coalition
Dr. Otis Moss III, Trinity United Church of Christ, Chicago
This event is free and open to the public. Bring a friend!
Advancement Project  is a policy, communications, and legal action group firmly committed to civil rights and racial justice. Our local and national work is builds power for communities of color.
Advancement Project's annual educational forums examine race in America, and this event is becoming a tradition for Martha's Vineyard vacationers. We feature national figures alongside dynamic grassroots and community activists. The lively conversation with our audience is framed by current events. Given the 2016 election results—and the current political environment—there is heightened anticipation for this year's event: