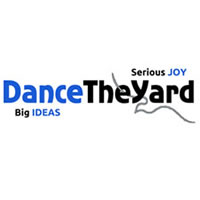 2017
Thu 08/31/2017 - Fri 09/01/2017
7:00 pm
Location
The Yard
Contact: The Yard
Address: 1 Middle Road
Phone:
Email:
Website: http://dancetheyard.org
Admission fee: Yes
Relevant Link:
Sponsors: The Yard
Benefit for:
There's an Art-Rising Coming To The Yard! A.R.T. On The Vine returns for a 4th year as dancers, musicians and poets take the stage (at times in refreshingly unnatural combinations):
Nate Luce and Emma Young, Arlen and Lexie Roth, Abbie Bender, Caitlin Cook, Landforms and Dancetheyard and more are here to brace you for the fall!
Arlen and Lexie Roth
A Night with Lexie and Arlen Roth, performing Americana, pop, blues and country originals and covers
Island Grown Dances
The Growing Population of Island-based Dance Artists Strut Their Stuff, featuring Abby Bender and Caitlin Cook to DanceTheYard and LanDforms (Leah Crosby and Danielle Doell)
The Yard's A.R.T. ON THE VINE (Artists Rising Together on The Vineyard) enters its 4th year with 3 different programs celebrating the performing arts disciplines that make Martha's Vineyard a fertile ground for artistic creation and the visibly rising generations of artists determined to keep it so.  It also represents The Yard's acknowledgment of (and thanks for) the role of its "neighbor artists" in providing rich collaborations throughout the year. The A.R.T. on the Vine celebration will be an intimate evening with island artists of all colors at The Yard. Musicians, dancers, poets, actors, choreographers, and any other performing artists are invited to perform. This evening often presents new work that will develop over time, and is seen as a breeding ground of up and coming artists on the Island. Local poets, musicians, and dancers, join together for an evening of collaboration in this multimedia event.
Tickets:
$10 Adult
$5 Children under 12
Behind the Counter discounts apply