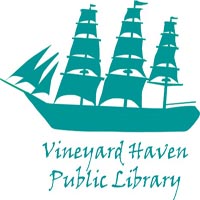 2017
Mon 08/28/2017
3:00 pm
Location
Vineyard Haven Public Library
Contact: Vineyard Haven Library
Address: 200 Main Street
Phone:
Email:
Website: http://www.vhlibrary.org
Admission fee: Free
Relevant Link:
Sponsors: Vineyard Haven Public Library
Benefit for:
Pushing the Limits Book Group: Clive Cussler's Arctic Drift
Pushing the Limits is a nationwide reading, viewing and discussion series for adults that brings together books and videos featuring authors, scientists and everyday people who thrive on exploring the natural world. This week's book discussion group will feature Clive Cussler's
​ Arctic Drift. We will view an interview with the author.​
Please join us as we discuss the book and view two short videos made especially for this program. Refreshments served. Copies of the book can be picked up at the library.