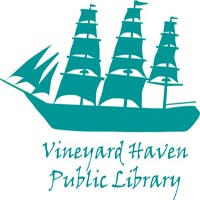 2017
Wed 10/04/2017 - Wed 12/13/2017
7:00 pm
Location
Katharine Cornell Theatre
Contact: Vineyard Haven Library
Address: 54 Spring Street
Phone:
Email:
Website: http://www.vhlibrary.org
Admission fee: Free
Relevant Link:
Sponsors: Vineyard Haven Public Library
Benefit for:
Philip Weinstein, the Alexander Griswold Cummins Professor of English Emeritus at Swarthmore College, will present a six-part seminar on classic short stories. This free seminar will be held at the Katharine Cornell Theater in Vineyard Haven. Please register at the front desk or on line. 
7pm Wednesday, October 4, 2017 
Herman Melville: Benito Cereno &  Bartleby the Scrivener
7pm Wednesday, October 18, 2017
Leo Tolstoy: The Death of Ivan Ilyich, The Kreutzer Sonata, Master and Man (The Death of Ivan Ilyich and Other Stories, Pevear/Volokhonsky translation)
7pm Wednesday, November 1, 2017
Anton Chekhov: Ward No. 6, The Lady with the Little Dog, In the Ravine, and 3-4 other stories (Stories of Anton Chekhov, Pevear/Volokhonsky translation)
7pm Wednesday, November 15, 2017
Henry James: The Turn of the Screw, The Beast in the Jungle
7pm Wednesday, November 29th, 2017
James Joyce: Dubliners (entire)
7pm Wednesday, December 13, 2017
Franz Kafka The Judgment, The Metamorphosis, A Hunger Artist, A Country Doctor, Jackals and Arabs, A Report to an Academy, In the Penal Colony (Selected Stories, Muir translation)