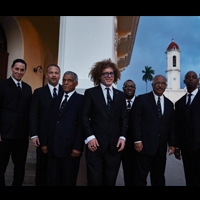 2016
Tue 07/19/2016
7:30 pm - 9:30 pm
Location
Old Whaling Church
Contact: MV Concert Series
Address: 89 Main Street
Phone: 888-712-2929
Email:
Website: MVConcertSeries.com
Admission fee: $50-$85
Relevant Link:
Sponsors: MV Concert Series
Benefit for:
Making their Martha's Vineyard debut, the Preservation Hall Jazz Band derives its name from Preservation Hall, the venerable music venue located in the heart of New Orleans' French Quarter. The PHJB began touring in 1963 and has traveled worldwide spreading their mission to nurture and perpetuate the art form of New Orleans Jazz. Whether performing at Carnegie Hall or Lincoln Center, for British Royalty or the King of Thailand, this music embodies a joyful, timeless spirit. Under the auspices of current director, Ben Jaffe, the son of founders Allan and Sandra, Preservation Hall continues with a deep reverence and consciousness of its greatest attributes in the modern day as a venue, band, and record label.