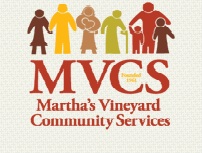 2017
Thu 11/16/2017
5:30 pm - 6:30 pm
Location
Martha's Vineyard Family Center
Contact: Martha's Vineyard Community Services
Address: 35 Greenwood Ave
Phone: 508-687-9182
Email:
Website: http://mvcommunityservices.com
Admission fee: Free
Relevant Link:
Sponsors: Martha's Vineyard Community Services
Benefit for:
Increase your confidence and decrease your worry while expecting. This three-week group addresses the joys, surprises and challenges as well as the common concerns which accompany becoming a mother, including all of the things "no one ever tells you."
Make new friends while learning from and sharing this incredible journey with other moms-to- be. Facilitated by mother and psychologist Jackie Friedman.
Thursday, November 9 at 5:30pm to 6:30pm
More dates through December 7, 2017
Thursday, November 16 at 5:30pm to 6:30pm
Thursday, November 30 at 5:30pm to 6:30pm
Thursday, December 7 at 5:30pm to 6:30pm
Martha's Vineyard Family Center
35 Greenwood Avenue, Vineyard Haven, MA 02568