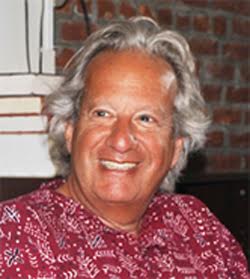 2018
Sat 03/17/2018
5:00 pm - 6:00 pm
Location
West Tisbury Library
Contact: West Tisbury Library
Address: 1042 State Road
Phone: 508-693-3366
Email: [email protected]
Website: http://www.westtisburylibrary.org
Admission fee: Free
Relevant Link:
Sponsors: West Tisbury Library
Benefit for:
Join us at the West Tisbury Library for a talk with meditation instructor, Dr. Elliott Dacher. In this evening program, Dr. Dacher will gently guide us through a discussion and practice that offers us a glimpse and greater understanding of the state of pure awareness and presence that is the essence of an evolved meditation practice.
It has been over four decades since meditation entered the Western world. It was introduced by first addressing the tender spots in Western suffering– a relentless overactive mind, personal stress, and emotional afflictions. Although these early practices can take us towards a healthier human life, these initial efforts were only a "teaser." We are now seeing, from many directions, the movement towards a more subtle and evolved approach to meditation, which takes us towards the cherished aim of all meditative disciplines– human flourishing. Please join us for this important evening of discussion and practice. Refreshments will be served. This event is free and open to the public.
Dr. Elliott Dacher is a physician and meditation teacher. Over the past 9 years, over 500 Vineyard residents have attended his meditation training program at the Martha's Vineyard Hospital based on his book, Aware, Awake, Alive. He is a past fellow at the Institute of Noetic Sciences and a past board member of the Journal of Complementary Medicine.