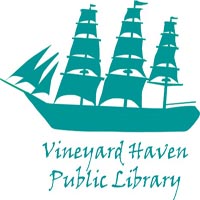 2017
Wed 08/30/2017
6:00 pm
Location
Katharine Cornell Theatre
Contact: Vineyard Haven Library
Address: 54 Spring Street
Phone:
Email:
Website: http://www.vhlibrary.org
Admission fee: Free
Relevant Link:
Sponsors: Vineyard Haven Public Library
Benefit for:
On Wednesday, August 30th, at 6 pm at the Katharine Cornell Theater, the library will host a panel CRISPR and Genetic Editing: Uncharted Waters. Leading scientists and bioethicists from Harvard, MIT, Harvard Kennedy School, Stanford and the Woods Hole Oceanographic Institute will discuss the astounding new techniques that make editing DNA nearly as easy as editing an email, if you are a molecular geneticist, that is. Along with vast potential for curing disease, feeding the world and eliminating pollution come vexing issues of fairness, safety and morality.
Included on this panel will be Dr. Sheila Jasanoff from Harvard's Kennedy School. She is one of the worlds leading bioethecists. Simply put, her job is to think and talk about the ethics of the work being done with gene editing. Prof. Kevin Esvelt from the MIT Media Lab and is director of the Sculpting Evolution group, which invents new ways to study and influence the evolution of ecosystems. His current project is developing mice that are immune to Lyme and releasing them on Nantucket. Professor Paul Aluru, of the Biological Labs at Woods Hole Oceanagraphic Institute. Dr. Aluru is in the field of "environmental epigenetics," which involves studying how environmental factors interact with DNA, "turning genes on" or "off".  The WHOI is one of the premiere institutions in the world for this kind of research. Professor Jeantine Lunshof, Assistant Professor at the Department of Genetics, University Medical Center Groningen, The Netherlands, and currently a visiting professor at Harvard. She is a philosopher and bioethicist, based in the synthetic biology laboratory of Dr. George Church. As an "embedded" ethicist, Dr. Lunshof works with scientists at all stages of their research to help identify potential areas of concern. Prof Emeritus Paul Levine from Stanford will open with introductory remarks about the short history of genetic engineering from the '70s. John Sundman will moderate the panel. His background includes writing and speaking at various institutions about CRISPR. This is presentation is funded in part by a grant from National Science Foundation and Califa Library Groups.