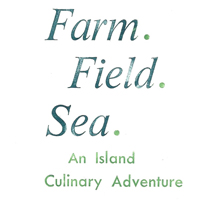 2017
Thu 08/10/2017
3:00 pm
Location
Grey Barn and Farm
Contact: Farm Field Sea
Address: 22 South Road
Phone:
Email:
Website: http://www.farmfieldsea.com/
Admission fee: Yes
Relevant Link:
Sponsors: Farm Field Sea
Benefit for:
Painting Workshop on Island Farms En Plein Air with artist Traeger di Pietro and Kenneth Vincent at Grey Barn and Farm
With the gorgeous Grey Barn and Farm as backdrop, we start our adventure on a walk with farmer Eric Glasgow, to meet the farm's animals and learn about how it's cheese carries an undeniable sense of place due to their organic farming methods and the farm's hefty Dutch Belted ladies. After a deep tasting of the farm's four artisanal cheeses, paired with beverages, artists Traeger di Pietro and Kenneth Vincent will join us for a special painting workshop with a focus on painting outdoors, from life (en plein air), demonstrating how to capture the mood and magic of natural landscapes around us.  Repeats on August 31.
Artisanal Cheese Tasting & Painting Class: 3 hours, 3–6:00 p.m.
Adventure includes: farm tour and tastings, beverages, painting workshop
Level of difficulty: easy-moderate
Things you should know: All levels are welcome. Materials are provided. Wear sturdy shoes, bring a sunhat.
Tickets: $155
Artisanal Cheese Tasting Only: Time: 1 hour, 3–4p.m.
Adventure includes: farm tour and tastings, paired with regional wines
Level of difficulty: easy-moderate
Things you should know: Wear sturdy shoes, bring a sunhat.
Tickets: $80