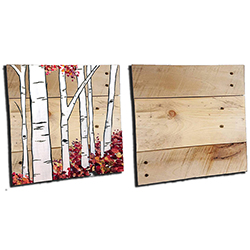 Painting on Wood Pallets
Date(s)
Sat 11/11/2017
5:00 pm - 5:30 pm
Location
The Barn Bowl & Bistro
Contact: Leslie Belkner
Address: 13 Uncas Ave
Phone: 781-526-6048
Email: [email protected]
Website: http://paintcornerartbar.com/vineyard
Admission fee: $50
Relevant Link: https://www.facebook.com/events/105038046913302/
Sponsors: Paint Corner Art Bar
Benefit for:
We provide the custom, stained square wood pallet which will be your 'canvas' for the night. Paint "Birch Trees" along with us step by step, or go rogue – we can't wait to see where your imagination takes you! Either way, it's a fun, creative night out with friends new and old at The Barn, Bowl & Bistro!
No experience required!
Register at paintcornerartbar.com/vineyard