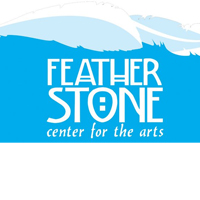 2017
Mon 07/31/2017
5:30 pm - 7:00 pm
Location
The Pebble at Featherstone Center for the Arts
Contact: Gay Giordano
Address: 30 Featherstone Lane
Phone: 5086931850
Email: [email protected]
Website:
Admission fee: $35 per class
Relevant Link: http://www.featherstoneart.org/summer-classes-2017#TOC-PAINTING
Sponsors:
Benefit for:
 Working primarily from photographs, we will concentrate first on painting skies: how to paint dramatic skies and get the luminous atmospheric effects of rain and mist. Next will be a focus on water: both still and moving water in rivers, oceans and lakes. Finally, we'll examine how to paint trees and foliage in the landscape, including how to make realistic greens. In the final 2 classes, we'll put it all together to paint complete landscapes.
 All levels welcome.