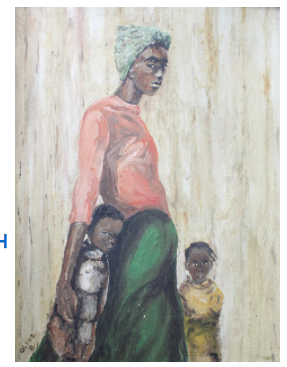 Opening Reception for Olive "Cutie" Bowles Painting Retrospective
Date(s)
Fri 08/04/2017
6:00 pm - 8:00 pm
Location
Oak Bluffs Public Library
Contact: Angela Scionti
Address: 56 R SCHOOL ST
Phone: 603-845-8255
Email: [email protected]
Website: http://www.oakbluffslibrary.org
Admission fee: Free
Relevant Link:
Sponsors: Oak Bluffs Public Library
Benefit for:
The Oak Bluffs African American Literature & Culture Festival will open on August 4th from 6-8 pm with a reception for the late Vineyard artist, Olive "Cutie" Bowles. This will serve as an opening for the festival in general. The OBPL has worked with Cutie's daughter, Olive Tomlinson, as well as Anna Barber of the MV Museum, to curate the first ever retrospective of Cutie's work. In addition, copies of the catalogue for the show will be available, with an essay written by Cornell University art historian (and OB summer resident) Cheryl Finley. To celebrate Bowles's Caribbean heritage, the opening will be catered by Chef Deon.  All are welcome.