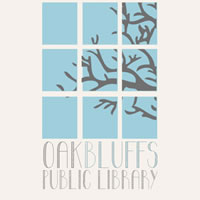 2017
Fri 10/13/2017
10:00 am - 11:00 am
Location
Oak Bluffs Public Library
Contact: Nate Luce
Address: 56R School St
Phone: 508-693-9433
Email: [email protected]
Website:
Admission fee: Free
Relevant Link:
Sponsors: Oak Bluffs Public Library
Benefit for:
Open Sewing Lab is a place to work on your own sewing projects. We supply sewing machines and tools for you to use, free of charge!
Instruction is not available during the open lab, so come with your knowledge of how to use a sewing machine. For formal instruction, we will host another workshop in the fall.