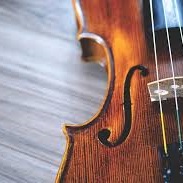 2017
Fri 10/13/2017
10:30 am - 12:00 pm
Location
West Tisbury Library
Contact: West Tisbury Library
Address: 1042 State Road
Phone: 508-693-3366
Email: [email protected]
Website: http://www.westtisburylibrary.org
Admission fee: Free
Relevant Link:
Sponsors: West Tisbury Library
Benefit for:
Beginning Friday, October 13th, the West Tisbury Library will be hosting weekly open chamber music rehearsals on most fall and winter Fridays and occasional Sundays. The rehearsals are facilitated by Island violinist César Atzíc Márquez. Attend as an audience member, or bring your instrument and join in. Audience questions are welcomed — these rehearsals are meant to be educational and fun. Please check the library website for rehearsal dates: http://westtisburylibrary.org/programs-events/calendar/. This event is free and open to the public.