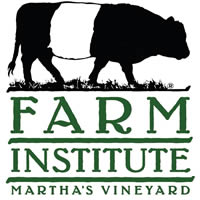 2017
Sat 11/11/2017
10:00 am - 12:00 pm
Location
The Farm Institute
Contact: Lindsay Brown
Address: 14 Aero Ave
Phone: 508-627-7007 x1101
Email: [email protected]
Website: http://www.thetrustees.org/tfi
Admission fee: $20/member or $30/non-member
Relevant Link: http://www.thetrustees.org/things-to-do/cape-cod-islands/event-35587.html
Sponsors: The FARM Institute
Benefit for:
Celebrate the colors of the season in a natural dye workshop.  We'll discuss how mordants work and process five natural dyes including Indigo, Sweetfern, Avocado pits, Pokeberry, and Lichen.
Each workshop participant will receive their own skein of FARM Institute Cotswold blend yarn or a silk scarf to be used during a dye demonstration day of. We encourage you to bring one other small item you'd like to dye as well – please keep in mind that natural fabrics hold dye the best.